A dream scout must follow the trails set before him.
For the Druids of Sorlen Grove, rules are a way of life. They live in service to the Rianaves: ancient, sentient trees who provide everything they need.

But for Elliot Eldinae, a teen-aged dream scout who can transform into a fox at will, life in the secret Grove is not as idyllic as it seems. When the paths set before him in Dreaming lead to Cerion, the land of men, his journeys outside of his hidden Grove unravel the threads of everything he ever thought he knew.

Venturing through Dreaming reveals a beautiful human girl with a magical voice, a scourge of wicked Sorcerers, and a plot to assassinate a prince and steal the throne from beneath an ailing, elderly king.

As the truths of the greater world are revealed to him, Elliot is faced with a choice: find true love and save a prince, or remain at false peace in a controlling Grove where memories are plucked and lies are planted like seeds to keep everyone compliant.

Filled with magic, wonder, beauty, and twists, and alive with multiple award-winning author Missy Sheldrake's love for the magic of nature, it is the Grove's will that you should read this unforgettable fantasy adventure.
Visit Dream Scout's Goodreads page to add the book to your TBR
Get a Dream Scout signed paperback
Follow my updates on Instagram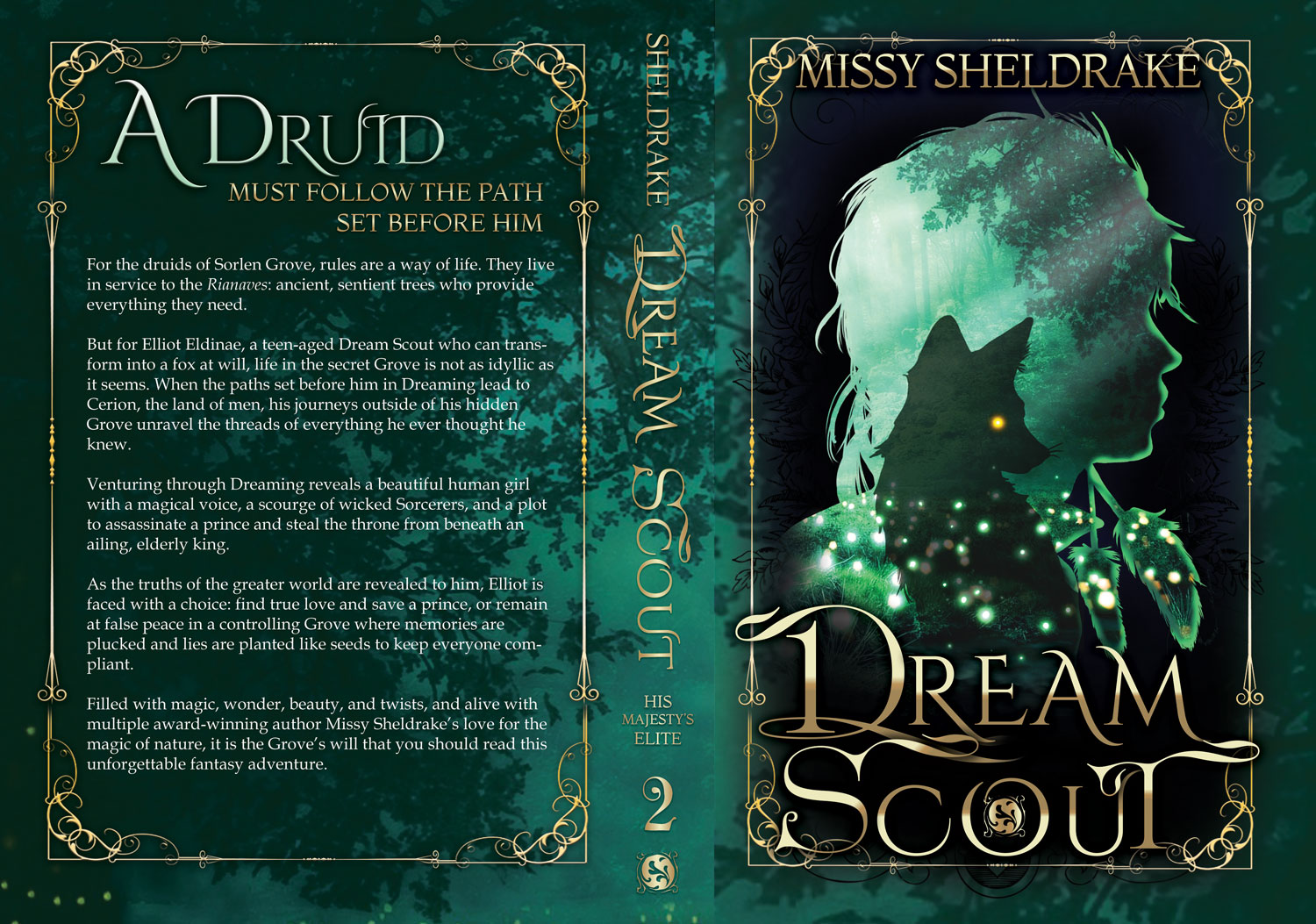 A princess hiding a secret that could destroy her kingdom. A fairy who yearns to protect her. Will she accept his help, or will her fear of her own power send both of their realms tumbling into darkness forever?

Sign up for my newsletter and
get a FREE audiobook and eBook!

Featuring 27 original beautiful illustrations on single-sided premium 70lb paper with inspiring excerpts from the award-winning series, this gorgeous activity book is sure to get your creativity flowing.

A Fairy Friend is an beautiful children's book meant to inspire imagination and creativity, featuring full color illustrations.

Click here to order a signed copy for someone special today!