In this excerpt from Call of Hywilkin, Book Four of the Keepers of the Wellsprings series, Azi is not too pleased to be woken up by Flitt…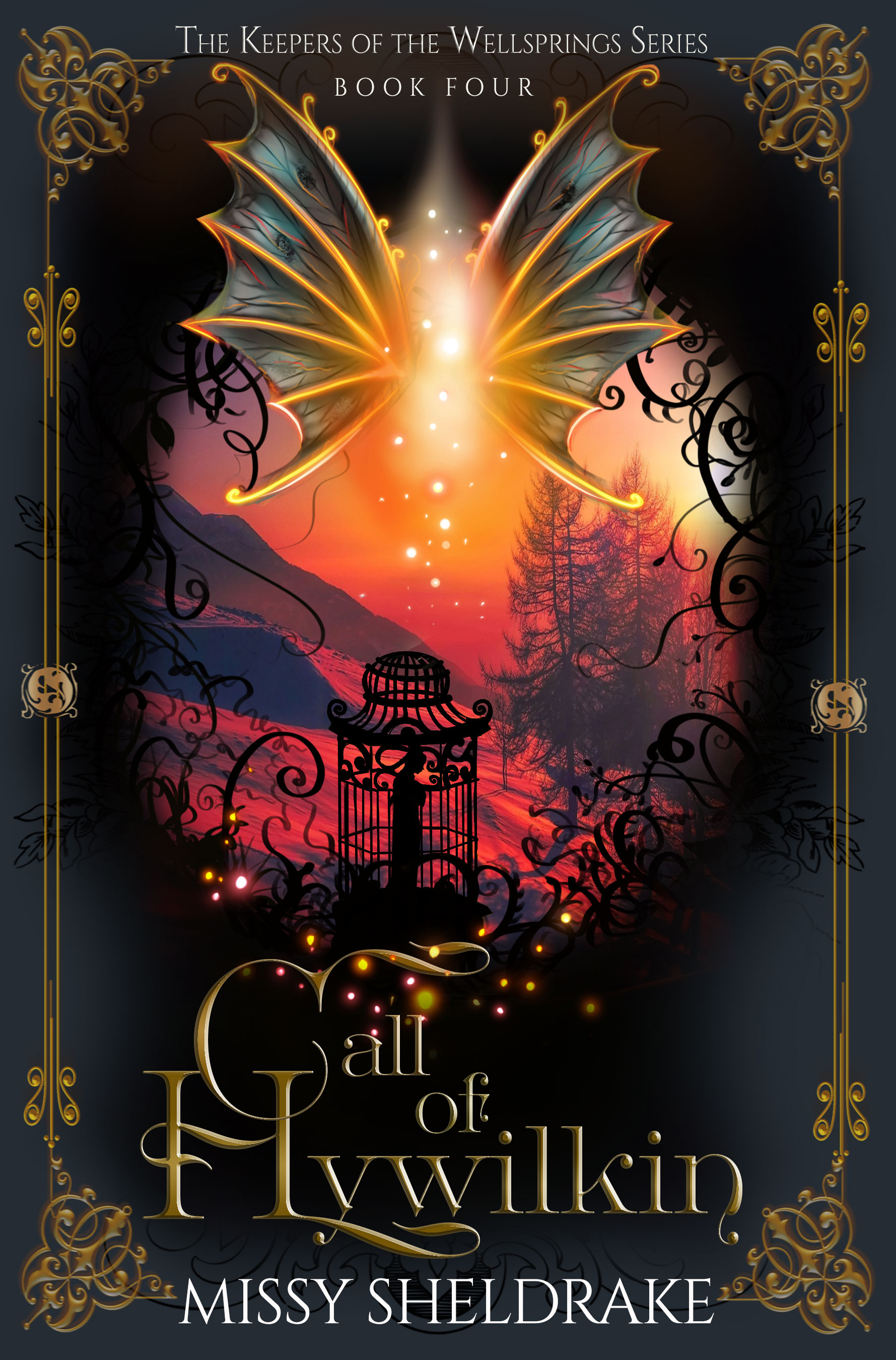 "Aaaaaziiiiiiii," Flitt sings my name just above a whisper. Before I can do it on my own, her tiny hands push one of my eyelids open. I try to squint and blink as she grins at me, her nose nearly touching my eyeball. Her sparkling skin assaults my vision in the darkness of Rian's room and makes my open eye water.
Careful not to wake Rian, I extract my hand from his and nudge Flitt away.
"What?" I push to her, yawning and nuzzling back into my pillow. "It's the middle of the night."
"Yeah, so what are you doing in here?" she asks. The light behind my eyelids fades slightly and I feel her settle on my shoulder. Even in my mind, I can hear the hint of disgust in her tone. Without thinking, I push myself away from Rian in the bed so we're no longer touching. Flitt and I hold our breath as he stretches and turns so his back is to us and he's facing the wall.
"That's better," she pushes.
"I was sleeping, Flitt," I complain with a soft groan. My head aches. I consider ignoring her and snuggling up to him again to try and go back to sleep, but now that she's here, that's pointless. When Flitt wants something, it's best to just let her do what she's going to do.
"I want to talk to you. Come with me!" she says, tugging my hair.
"Where?—"
She doesn't let me finish. I feel myself falling away from the bed and the warmth of Rian lying beside me, and I squeeze my eyes closed as she pulls me through the Half-Realm. We land on a soft bed of moss and I curl into it, knowing without looking that she's brought me to her grotto in Kythshire. The trickle of the little waterfall and the chimes tinkling in the willows have a dream-like quality to them, making it easy to pretend I'm still sleeping in Rian's room with his arms snug around me.
"Wake up!" she chirps, darting around me. "Come on!"
"Why?" I groan again and sit up with a scowl. "What's going on?"
"I missed you, that's all," she twirls prettily in front of me and flutters her wings, and I blink rapidly to adjust to her brightness.
"Wh—?"
"Ah, ah! My turn for a question!" she giggles.
"Nooo," I fall back into the moss and cross my arms over my head to shield my eyes. "Not that."
"Come on!" She lands on my elbows and I bat her away. "Azi!"
I yawn.
"Azi!"
"So ask it, then!" I growl into the crook of my elbow.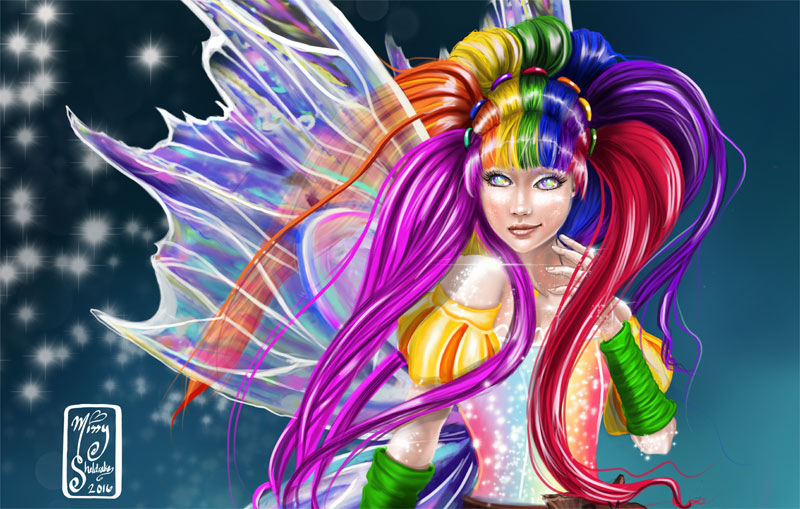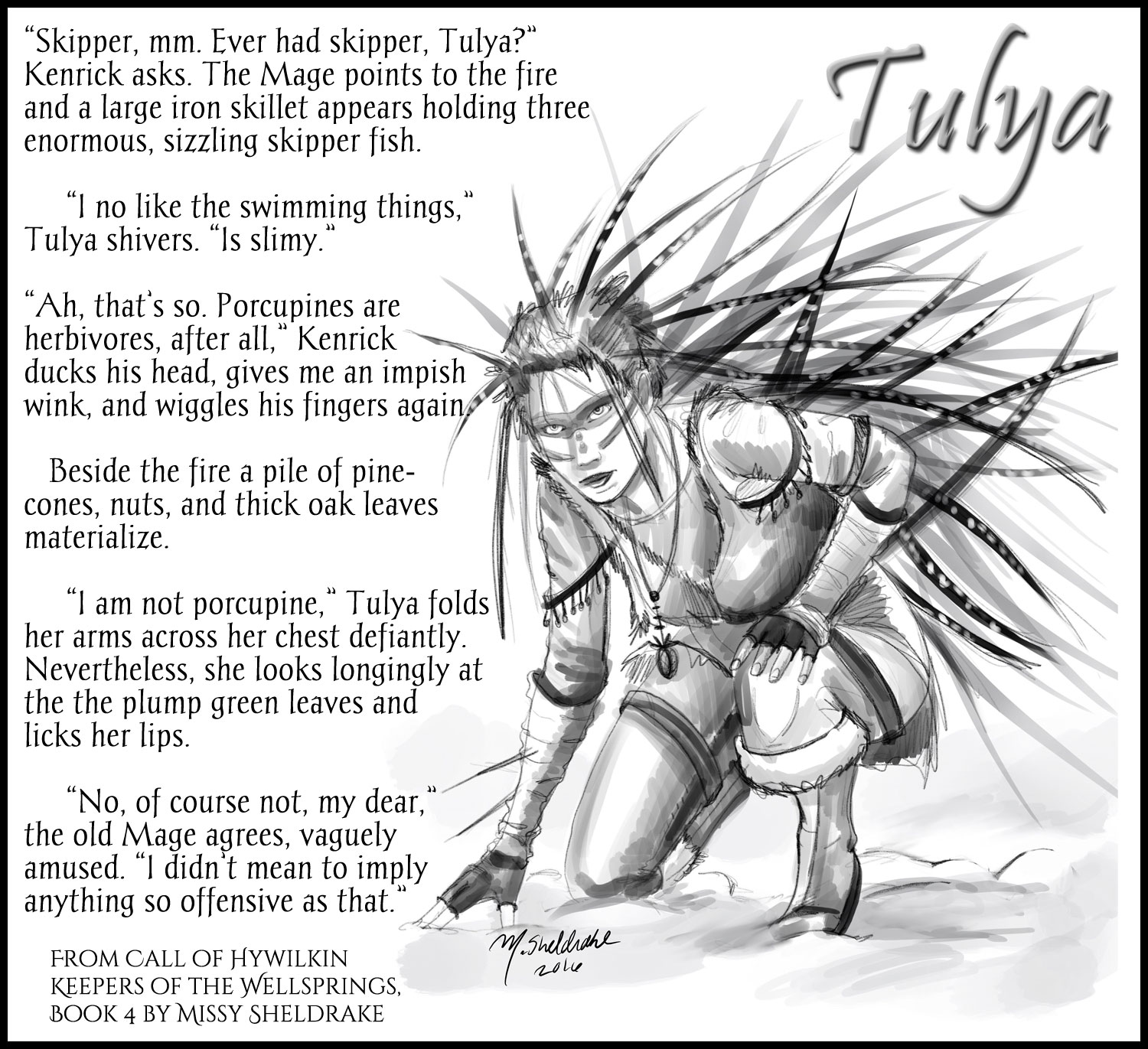 A princess hiding a secret that could destroy her kingdom. A fairy who yearns to protect her. Will she accept his help, or will her fear of her own power send both of their realms tumbling into darkness forever?

Sign up for my newsletter and
get a FREE audiobook and eBook!

Featuring 27 original beautiful illustrations on single-sided premium 70lb paper with inspiring excerpts from the award-winning series, this gorgeous activity book is sure to get your creativity flowing.

A Fairy Friend is an beautiful children's book meant to inspire imagination and creativity, featuring full color illustrations.

Click here to order a signed copy for someone special today!